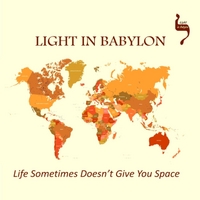 ---
Kipur
Lyrics by: Solomon ibn Gabirol ( Spain the 11th century)
כיפור - שחר אבקשך
שחר אבקשך
צורי ומשגבי
אערוך לפניך
שחרי וגם ערבי
לפני גדולתך
אעמוד ואתבהל
כי אליך תפנה
כל מחשבות ליבי
מה זה אשר יוכל
הלב והלשון לעשות
ומה כוחי
רוחי בתוך קרבי
הנה לך תיטב
זמרת אנוש
על כן אודך
בעוד תהיה נשמת אלוה בי
Kipur (Shachar avakeshcha)
Shachar avakeshcha
Tzuri umisgavi
Eeruch lefanecha
Shechari ve gam arbi
Lifenei gedulatecha
Eemod ve ebahel
Ki eneicha tire
Kol machshevot libi
Ma ze asher yuchal
Halev ve halashon
Laasot uma koach
Ruche betoch kirbi
Hine lecha titav
Zimrat enosh al ken
Odcha beod thiye
Nishmat eloha bi
Kipur (At the dawn)
At the dawn I seek Thee,
Rock and refuge tried,
In due service speak Thee
Morn and eventide.
'Neath Thy greatness shrinking,
Stand I sore afraid,
All my secret thinking
Bare before Thee laid.
Little to Thy glory
Heart or tongue can do;
Small remains the story,
Add we spirit too.
Yet since man's praise ringing
May seem good to Thee,
I will praise Thee singing
While Thy breath's in me.
Kipur (Şafak Vakti)
Şafak vakti seni arıyorum,
Kayam ve sığınağım,
Hizmetin için hazırlanacağım
Sabah ve akşam.
Yüceliğinin yanında küçülüyorum,
Derin bir korkuyla duruyorum,
Tüm gizli düşüncelerim
Senin karşında çırılçıplak.
Ne kalp, ne de dil pek bir şey
katamaz senin haşmetine,
Hikayemiz de küçüktür,
Ama ruhumuzu katarız.
Yine de insanın övgülerini duymak
hoşuna gidebileceği için,
Nefesin içimde olduğu sürece
Şarkı söyleyerek sana şükredeceğim
Kipur (Im Morgengrauen)
im Morgengrauen erwarte ich dich
Felsen und Schutz suchend,
mit Anteilhabe spreche ich dich an
morgens sowie zur Abendzeit
unter deiner Gutmütigkeit eingeschrumpft
erliege ich schmerzvoll und erschrocken
an alle meine Geheimnisse denkend
entblößt, sogar bevor ich sie dir überhaupt preisgeben konnte
klein ist deine Ehre
Herz oder Zunge können es tun
klein erinnert an die Geschichte
zählt man den Geist dazu
jetzt, seitdem der Lob des Menschen klingelt
scheint der Mai dir gut zu tun
ich werde dein Gesang loben
während dein Atem in mir bleibt